(Our members live in Houston, Spring, Tomball, Cypress,
and other communities north of Houston.
All are welcome to join, regardless of their city of residence
Members are encouraged to invite guests and
prospective members to all of our Branch activities.
---
Thursday, April 18, 2019
7:00 p.m. at Greenwood Forest Residents Club
12700 Champion Forest Drive, Houston, 77066
Dr. Sheila Katz, Recipient of the Virginia R. Lyon American
Fellowship (2016)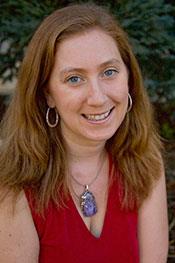 Recipient of the Virginia Lyon American Fellowship in 2016, Dr. Sheila Katz will present her first book Reformed American Dream: Welfare Mothers in Higher Education during the Great Recession. She wrote the book while completing her Doctorate at University of Houston after she conducted extensive research in the San Francisco Bay Area while teaching at Sonoma State University, California. She serves on the boards of both the National Center for Student Parent Programs and the Journal Social Problems. She is currently an Assistant Professor at the University of Houston.
---
 A MID-SUMMER GIFT FOR YOU
A SCRAPBOOK OF YOUR NORTH HARRIS COUNTY
AAUW MEMORIES 2015-2017
Created by the Talented Historian/Archivist Mary Kimball
We're happy to announce the arrival of a new form of light summer reading – the long-awaited digital photo book, "Views of North Harris County AAUW 2015-2017."  The scrapbook collection is a sampling of photos of a full range of AAUW activities, from the Outstanding Women Awards Luncheon, to gatherings to discuss books, make peanut butter, solve current world problems, play bridge or mah jongg, or sample gourmet restaurants in the area.
The Branch has purchased the 12"x12" album from Shutterfly, and the hard copy of it will be on view at our Membership Luncheon in August. In the meantime, however, you may look at it online by copying and pasting to your browser the following link: goo.gl/FRBdDZ
There is no obligation to create an account or to purchase anything from Shutterfly.   Simply click on View photo book and then click Full screen. Enjoy.    The collection, featuring photos by Lena Habiby, was guided by Mary Smith, and edited by Mary Kimball.
We will also place the link on our Facebook page. Be sure you have liked our Facebook page.